For Employers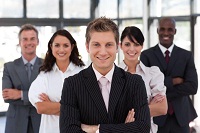 Successful managers surround themselves with solid performers. Successful managers are not only good at what they do but also understand how to work with others. As Jim Collins wrote in his best seller, "Good To Great", managers who want to transform their businesses from good ones to great ones first need to get the "right people on the bus" in order to drive it in the right direction. When faced with an open staff position, a good manager ensures the necessary steps are taken in hiring a new team member.
At JDS Executive Search, we take the time and effort needed to learn about the company and the manager as much as the job description. Managers who invest the time to discuss their company, their opportunity, and their management style with us find that the candidates we qualify and present are the "right people" for the job.
Our search process is what separates us from other executive search firms.
---
Our Search Process — It's Value to You
As a hiring manager, you are looking to find high-quality people to meet the challenging goals you are responsible for. Not only do you want to hire the best, you also need to employ them as quickly as possible. Sales budgets are not adjusted for open territories or lost opportunities. New product introductions or other key projects are not delayed or cancelled because of open positions in your organization. At JDS Executive Search, we are a valuable resource for finding, recruiting, and qualifying talent for growing companies in a timely and professional manner. Here are the elements we focus on in our process with descriptions of how each brings value to you:
---
Defining the Need: We listen first to understand your needs and goals.
Before we begin any recruitment effort, we spend the necessary time meeting with you and your managers to fully understand:
<![if !supportLists]> · <![endif]> The responsibilities and goals of the position and why the position is currently open <![if !supportLists]>
· <![endif]> The product line involved and the types of customers you sell to <![if !supportLists]>
· <![endif]> The background/profile of an ideal candidate and why that background is important to the success of the company/candidate <![if !supportLists]>
· <![endif]> The compensation plan — its structure and its incentives <![if !supportLists]>
· <![endif]> The managers as people — personality, management style, goals <![if !supportLists]>
· <![endif]> The company's mission and goals
All of this information helps us in determining where and how we go about our search process. The time spent in obtaining and understanding this information is critical.
Planning the Search: We develop and implement a search plan to talk to the right candidates.
Based on the information gathered from you and your managers, we put together a list of companies that sell or market products in a similar way or to the same marketplace. We then determine who in their company has responsibilities similar to your open position. We also put together a list of candidates that we are already aware of. Once this is done, we begin making calls to these candidates and present the opportunity to them. This usually encompasses 100-200 phone conversations out of which we generate qualified AND interested candidates.
Selling the Opportunity: We market both the position AND the company to candidates.
We effectively market the position you have to offer and the company's products, strengths, and future growth. The best candidates want to work for successful, growing companies. When we talk to candidates, we are selling the company as much as the position. Communicating an opportunity in a professional manner attracts the better candidates or motivates them to give us referrals of other good candidates.
Finding a Good Fit: We determine if the background and accomplishments of each interested candidate "fits" the position and the company.
Our job has only just begun when we identify interested candidates. At this juncture, we begin discussing their employment history, accomplishments, and educational background. In doing this, we are also able to judge their oral and written communication skills and create a profile of their personality and personal goals.
We do this in two steps. First, we have multiple conversations with them over the phone. We measure and evaluate both their qualifications and their level of interest and why they would consider a change. Second, we meet with each candidate face-to-face (for a local position) at our office. For non-local positions, we utilize video conferencing or multiple phone conversations to properly evaluate the candidate. We evaluate not only what they tell us but how they tell us. We compare their personality with the type of personality your managers have and are looking for.
We only present candidates to you who we feel have genuine interest in the position. Why do we feel we can accurately qualify candidates? Our ability comes from the time we spend accurately defining the need you have and the experience we have ourselves as managers in the corporate world. Because of our experience, we are able to understand the need from your perspective as well as our own. We can put ourselves "in your shoes".
Presenting the Candidate: When we determine a candidate is well qualified, we forward their information to you.
Along with sending you the interested candidate's résumé, we also include a 'Candidate Profile' for each submitted candidate. We believe the 'Candidate Profile' is the key differentiator in our search deliverables. It is a detailed review covering the candidates' history with the most important experiences that you deem vital to job success, this 'Candidate Profile' gives the hiring manager extraordinary insight into each candidates background, both professional as well as personal.
From our thorough interview process to our summary of a candidate's background via the 'Candidate Profile', the value you gain from JDS Executive Search is much greater than when you simply receive a résumé or call a candidate from an ad on Monster.com or other job boards.
Helping in the Decision: We provide help in the "offer acceptance" phase.
Usually, it is our experience that candidates do not accept on the spot and take a day or two to think over a job offer. During that time, a number of things can derail an acceptance, such as guilt, remorse, a feeling of uncertainty, misunderstanding of the offer itself, or a counter offer. We discuss the offer with the candidate, reminding them of what the offer and the company provides them that they were attracted to in the first place, or helping them compare it to their current position or other offers they might be considering. This phase can make or break the acceptance, so we make sure that there is a clear understanding of the benefits of the position and of your company. We communicate to you any remaining concerns or questions that the candidate might have that could result in a turndown.
Following Up: We stay involved with candidates AND hiring managers after the candidate starts with your company.
The first three months of employment is the most critical time for a new employee. This is when miscommunication, lack of communication, or differences in expectations can affect evaluations of the job or the employee. We make sure through conversations with the candidate and the hiring manager that these problems are avoided. Both candidates and managers are highly appreciative of our staying involved in the early stages. It makes for a smoother start in a new company.
Investing the Time: We save you valuable time by performing all of these important steps for you.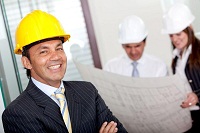 As a sales manager, your focus needs to be on managing your existing sales force and having all territories covered to generate a level of revenue that exceeds your budgets. As a marketing or operations manager, you are being measured on getting projects done well and on time. We can take the recruitment and qualification burden off your shoulders. You can't afford to take the time to implement the thorough search process. We do that for you. And we find you the best talent available that fits your need.
We hope you understand the value of our services and the benefit we bring to enhancing your organization. Your return on this investment will come quickly as a result of hiring the right people for the right job.
We look upon our relationship with your company as a partnership. We want this partnership to be long term. We only succeed when you succeed.