Why JDS Executive Search
What makes JDS Executive Search different from every other Recruiting Firm?
Lack of Surprises

You don't have time for miscommunication or surprises. That's why we take the time to truly understand your expectations and the unique requirements of the position up front, creating a plan and search strategies that lead to success. Our promise to you: no surprises.
Collaboration and Accountability
We are accountable to you throughout the entire search process. Our meticulous attention to detail and communication throughout the process allows you to focus on your core responsibilities with peace of mind that your search is on track and in good hands.
Qualified Candidates
We are experts at matching candidates' abilities, leadership style, personality, and values to your company's culture and the open position. Our expertise and focused approach has led to a 100% success rate in completing our search engagements, and a candidate retention rate of 100% after 2 years.
Quick Results
Because of the focused approach and level of involvement throughout the search, we consistently deliver results in a time frame that is significantly less than the industry average.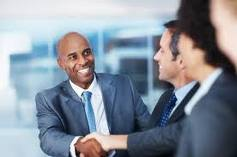 Professionalism
With 20+ years' combined experience among the team, we operate with a high level of expertise, intelligence, and intuition. You can be confident that you are being professionally represented in the marketplace.